Events
Mark your calendars for upcoming events!
2018 AMTA Maine Chapter Annual Meeting and Training Sunday April 8 at the Purpoodock Club in Cape Elizabeth
Both presenters are NCBTMB certified and all CEUs are NCBTMB approved.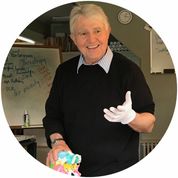 Don Ash
from New Hampshire will be teaching:
Exploration of CST (Craniosacral Therapy) for 6 CEUs.
Learn the origins, philosophy, and basic concepts and benefits of this gentle manual therapy that facilitates release of restrictions in the whole body, including the membranes and fluids that surround the brain and spinal cord.  Lecture, demonstrations, and hands on practice followed by clinical applications and questions and answers.
And
Julie Goodwin
from Tucson, Arizona will be teaching:
In Safe Hands: Clients with Arthritis for 2 CEUs
A discussion of types of arthritis, treatment planning, guidelines, and an interactive component for creating massage treatment plans for typical clients with different forms of arthritis.
&
Massage of the Abdomen for 4 CEUs.
Learn a stand-alone comprehensive 30-40 minute massage for the abdomen and anterior torso that combines myofascial and Swedish technique to alleviate back pain, encourage effective bowel peristalsis, facilitate deep respiration, and release fascial restrictions. Also includes a 5 min treatment that can be incorporated into to any bodywork treatment.
Daily Format: 
Registration Sign-in begins at 8:30 am
First training session 9 am -12 pm
Lunch and Chapter business meeting 12 - 2 pm
Class continues 2 - 5 pm
We will be holding our annual election of board officers and delegates. The following positions are open this year:
     President      Secretary      Board Member      Delegate (one)      Alternate Delegates (two)
Use this link to Register